In recognition of international two-way digital mode amateur radio communication, en modo digitale Digital Mode Club (ERC) issues Worked-All-States certificates to amateur radio stations of the world. Qualification for the ERC WAS award is based on an examination by the ERC WAS Award Manager, from QSOs that the applicant has made with amateur stations in each of the 50 US States. All contacts must be made from the same country.
The QSO listing must show the Callsign, mode, band and US State for the ERC WAS award applied for. Please do NOT SEND me your log file in ADIF format, just send a list with QSOs (LOG/TXT/CSV or XLS). You will receive your Award (.jpg file) by email free of charge.
NOTE BAND endorsements are NOT available!
ONLY FOR ERC MEMBERS
Please send your QSO list to the following e-mail:

diplomas@europeanrosclub.com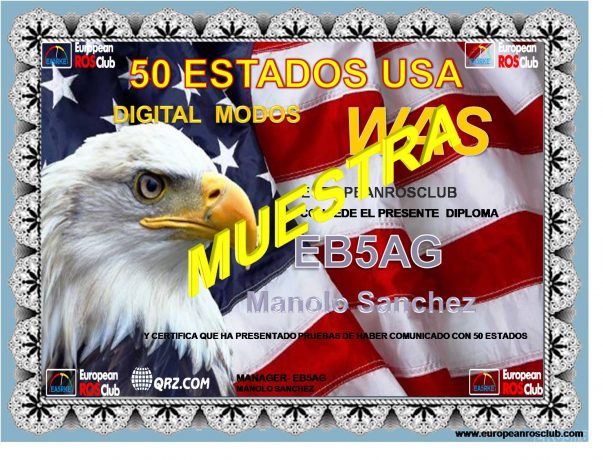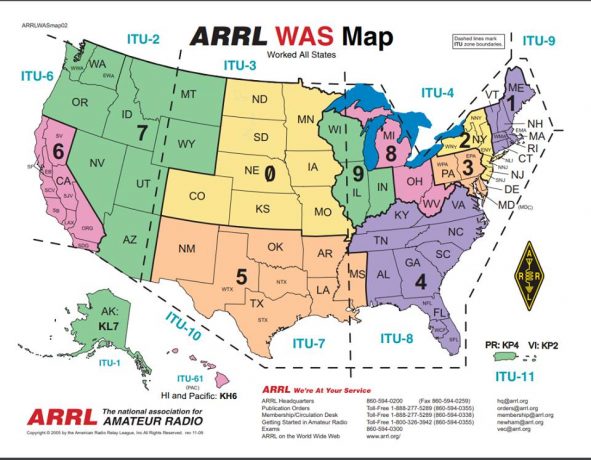 En reconocimiento de la comunicación de radio aficionado de modo digital internacional bidireccional, el modo Digital Club Digital (ERC) emite certificados Worked-All-States para estaciones de radio amateur del mundo. La calificación para el ERC WAS Award se basa en un examen por parte del ERC WAS Award Manager, de QSOs que el solicitante ha realizado con estaciones de aficionados en cada uno de los 50 estados de los EE. UU. Todos los contactos deben hacerse desde el mismo país.
La lista de QSO debe mostrar el indicativo de llamada, el modo, la banda y el estado de EE. UU. Para el premio ERC WAS solicitado. NO ME ENVÍE su archivo de registro en formato ADIF, solo envíe una lista con QSO (LOG / TXT / CSV o XLS). Recibirá su Premio (archivo .jpg) por correo electrónico sin cargo.
NOTA ¡Los endosos de BANDA NO están disponibles!
SOLAMENTE PARA MIEMBROS ERC
Por favor envíe su lista de QSO al siguiente correo electrónico:

diplomas@europea
nrosclub.com